Takarazuka Grand Theater
Takarazuka Grand Theater: part of a city's history

Since its debut performance, the Takarazuka Revue has helped write the history of Takarazuka, Hyogo Prefecture as the city has developed. The Takarazuka Grand Theater serves as the theater company's home. In addition to the productions, the building offers plenty of enjoyable attractions for the fans who travel here from all across Japan. Take a step out of your everyday life and come revel in the special experience the Takarazuka Theater uniquely provides.
Takarazuka Grand Theater

Address

1-1-57 Sakaemachi, Takarazuka-city, Hyogo 665-8558, Japan

# Get off at "Takarazuka" Station, then walk 10 minutes.

Phone : 0570-00-5100
※Calls from other overseas are unavailable. Calls only in Japan.Japanese speaking only

Service hours:10:00~18:00
Closed on Wednesday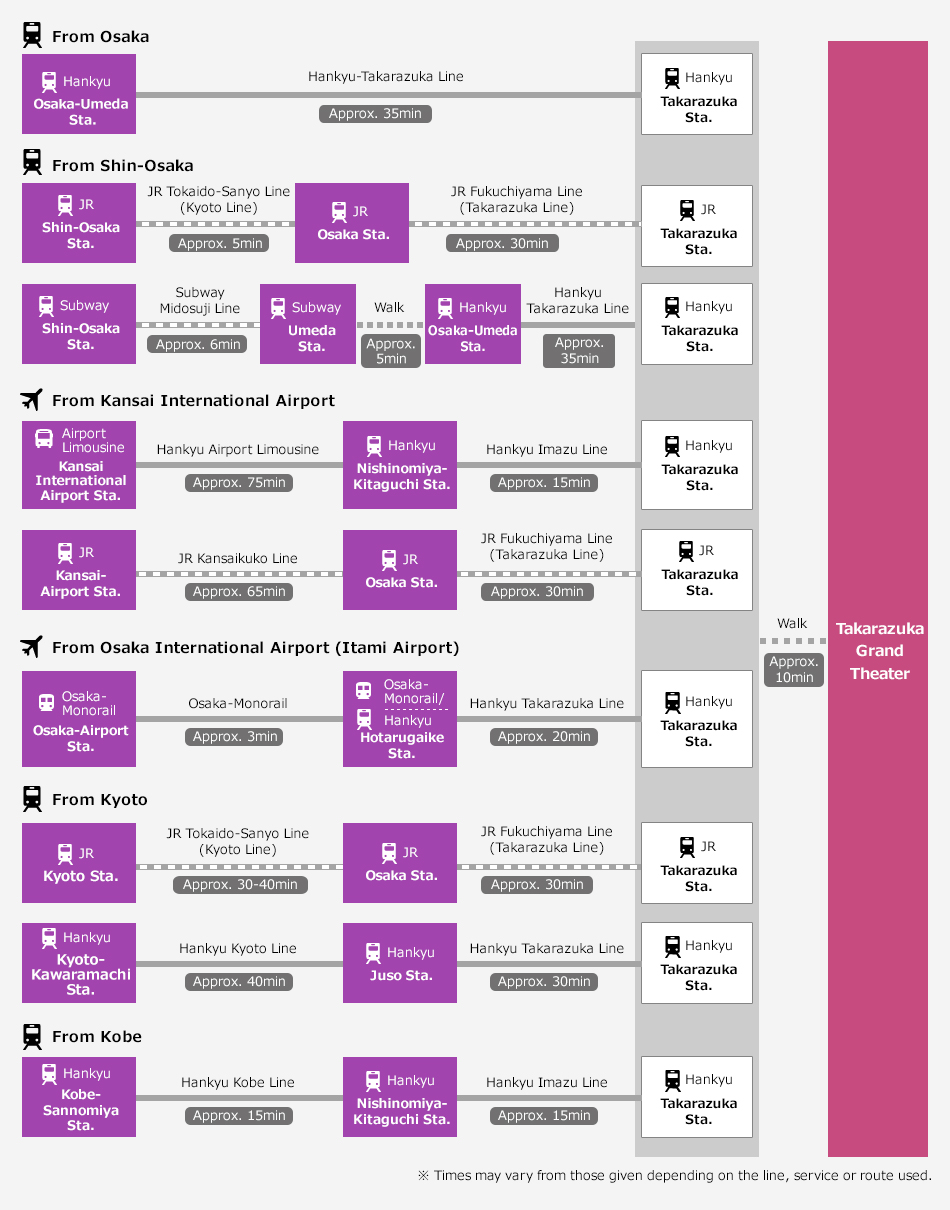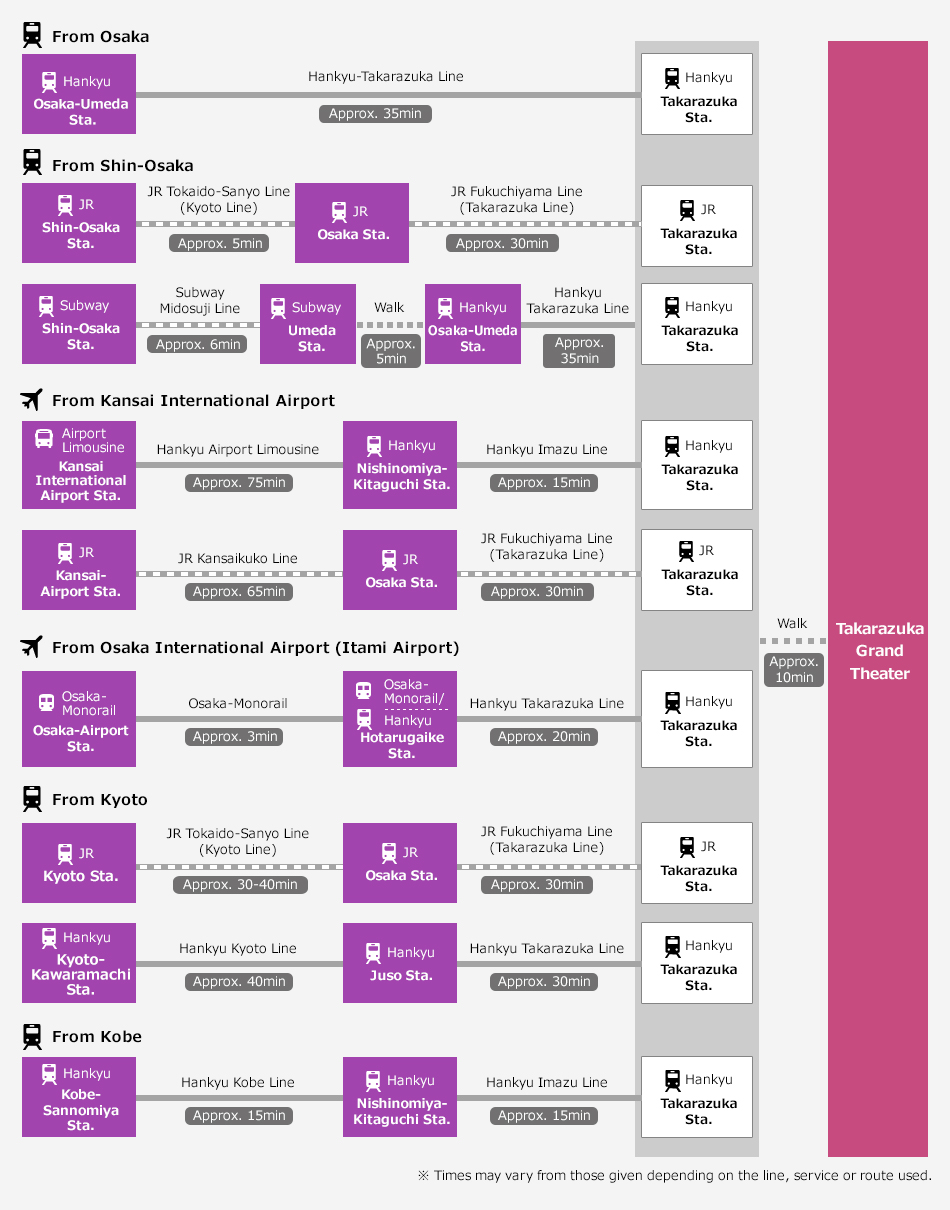 At the Takarazuka Grand Theater and the Tokyo Takarazuka Theater, simultaneous translation services such as audio guide headphones and subtitles are not provided.